Posts Tagged 'Yin Yoga'
Wednesday, August 10th, 2011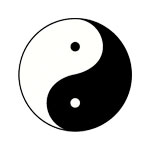 I've been observing the concept of receptivity lately, pondering its power and gifts.  Teaching Yin yoga gifts me with the opportunity to explore receptivity, as it is one of the wonderful elements of Yin nature.  Receptivity is the ability to be open and fully receive which allows us to live life in limitless ways, including well-being, ease, and prosperity.
As I am teaching I notice the great ability of many of our students to push through, to resist, to go up against with such tenacity.  All of this is wonderful in its nature of Yang expressed physically, yet what about its counterpart?  What is your ability to be whole and fully engaged in life like?  Take a look at your receptivity ability.
Are you able to openly receive?  Savasana is a wonderful pose to check in with your receptivity.  Are you able to be alert or do you shut down during it?  Check in the next time you are doing savasana and feel your sensitivity in the pose.  As you settle into the pose invite your whole body to be receptive to the floor supporting you.  Relax into the support and steadiness of gravity holding you to Earth.  Receive each breath with ease, allowing a sense of flow to be dominate.  Unravel the nature of Yang that may be showing up wanting to push away, shut down, or be active.  Lie in the stillness and openly embrace it.  Or at least watch the desire to get up and run!
Receptivity simply allows. It is the quality of life that embraces a friendly, approachable nature.  It is inviting and allowing life.  When we live life in its wholeness we can flow from Yin to Yang as each current situation or moment dictates.  In clear awareness we can be blending our receptive nature with our ability to repel.  Being or doing, it's your call every moment of the day.  May you explore receptivity today, and discover its innate nature and gifts.
Monday, March 22nd, 2010
Spring has arrived, and with that comes change. Many of us love this time of year, as the weather warms up, the daylight is longer and signs of life blooming bursts forth. Here in Key West we are enjoying the phenomenon of Spring as we have had such an unusually cold winter.
We have been inspired and are changing our Wed night Yin Yoga class time, moving it forward one hour to 6:00 – 7:00 PM. This week we kick off the time change and our new Yin Meridian Yoga series. The new time gives some of our locals time to finish work AND get to class, so we look forward to seeing you.
Don't forget our Yoga Brunch, Sunday Mar 28. It is a potluck, so bring a little something to share.
Namaste…